The Muses were the Greek goddesses of inspiration in literature, science and the arts. They were the daughters of Zeus and Mnemosyne (the personification of memory), and they were also considered water nymphs.
http://www.greekmythology.com/Other_Gods/The_Muses/the_muses.html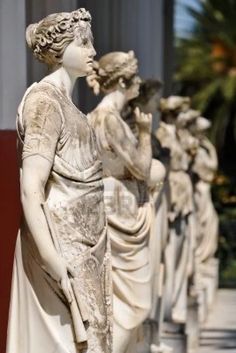 The muse is something or someone that has the ability to excite our creative passion and call forth our creative spirit to create. It in an interesting character.
http://ryuc.info/common/creation_process/muse.htm